FAQ's (FLORIDA)
How do I get to Marathon? Will I need a rental car?
The nearest airports with commercial service are Key West, about 1 hour's driving time, or Miami International approximately 2 ½ hours away. You will need a rental car.
What do I need to bring?
You will need to bring along the following items:
White soled boat shoes
Protective clothing (long sleeved shirts & pants)
Shorts
Good sun hat
Bandanna
Sun screen/lip block
Polaroid sunglasses (best lens colors are Silver Creek brown, copper or amber)
Light weight rain gear (top & bottom)
Small tackle bag
Camera/film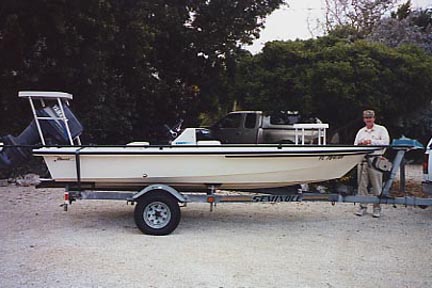 Do you supply fishing tackle? How many can fish from the boat? Do I need a saltwater fishing license?
The charter rate includes complete use of tackle, bait, ice, pick up & return to your hotel, full day fishing with guide service and fishing license. Space is limited to 2 anglers.

Is there much to do for non fishing family members?
Lounging around in the warm Florida Keys sunshine is wonderful. Key West is an artsy place to visit with lots to do. It has numerous boutiques, places to shop and excellent dining. Snorkeling and diving is also available anywhere in the Keys. Swimming with the dolphin is possible as well with advanced reservations.

---

Copyright © 2012 B&B Fishing Adventures, All Rights Reserved.

BandBFishing.com is optimized for Microsoft IE 4.5+, and for 800x600 resolutions and higher.